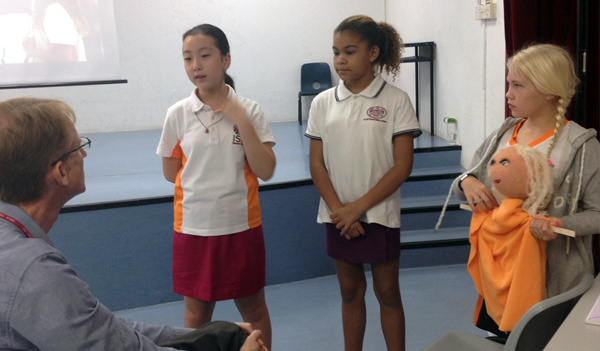 Talented Teachers
The most important factor in improving student learning in any school is the quality of the teachers.
The rapport of the Elementary teachers at ISS has been renowned internationally. During the last few weeks, a number of teachers attended and presented at prestigious international conferences and provided consultation services to other schools:
Sharyn Skrtic presented to IB educators throughout the Asia Pacific region at the IB Asia Pacific Conference in Macau. Her presentation focused on the theme of building professional learning communities. This is a theme central to the philosophy at ISS as all teachers continue to learn and improve ensuring that all students get the best possible learning opportunities.
Colin Gallagher was one of 60 international experts from the fields of education, academia, software development and business invited to attend a Think Tank organised by Microsoft to discuss the future development of Minecraft in education. Colin is also the Editor of the book Minecraft in Education.
Nathan Horne was the Keynote speaker at the European Council of International Schools PE conference in Munich. He presented about inquiry based Physical Education to 150 delegates from PE departments from International Schools throughout Europe and Asia.
Yang Ping Zhou worked as a consultant for Shanghai Shang De School and helped teachers to develop an inquiry driven thinking culture within their classrooms.
Derek Pinchbeck was one of 250 international experts included with leading academics, government representatives, international educational organisations and social entrepreneurs, in the Lego Ideas Conference . He discussed on ways to effectively use and develop play and creativity within the learning process.
The quality and international reputation of all of the teachers at ISS ensures an excellent learning environment for all students. In addition it enables the school to recruit exceptional teachers who continue to move the school forward. Recruitment for the next academic year in Elementary School is now complete and I look forward to introducing the new staff to you in a future newsletter.
Have an Awesome April
Derek Pinchbeck
Elementary